Byron Center's Trusted Heating and Air Conditioning Experts
Looking for a reliable HVAC company with experts who are committed to ensuring your comfort and peace of mind? Valley City Mechanical is the name your neighbors in Byron Center, Michigan trust for fast response times, quality customer service, and solid workmanship. We know how frustrating it can be to experience unexpected HVAC problems–which is why we will make every effort to provide you with on-time service, personalized solutions, and a worry-free experience from start to finish.
In addition to comprehensive HVAC solutions, we also offer water heater and gas line installation, repair, and replacement services.
Give us a call today to request an estimate, ask for an honest second opinion, or schedule service for HVAC, water heater, or gas line repair in Byron Center, MI.
Why Choose Valley City Mechanical?
Looking to repair your AC unit? We offer air conditioning repair and maintenance with a team of experts who are committed to ensure peace of mind with every job.
Looking for a reliable HVAC technician who can handle your ductless AC needs? We provide professional ductless AC solutions throughout the Byron Center area.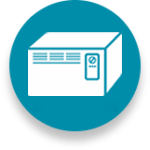 If you suspect an issue with your air handler or you are experiencing recurring problems, reach out to our experts at Valley City Mechanical for immediate service.
Looking for a heating professional you can trust to handle your furnace needs? We offer full-service furnace solutions throughout the Byron Center area.
Whether you are planning on installing a new heat pump or you need to have an existing system inspected and repaired, you can rely on our experts at Valley City Mechanical.
We're Here When You Need Us!
Not only are we dedicated to providing stellar service, we also make a promise to you and your family. We hold ourselves to high standards so that your entire experience is high quality and flawless.
Family Owned Company

24/7 Services

Fast Response Time

Honesty & Integrity

50+ Years of Experience

Upfront Pricing
Our Reviews
we called them for our air conditioning unit. They came out the very next day.
Very professional, knowledgeable, and friendly staff. Came out right away. Explained the problem in ways I could understand and gave instructions on how to best maintain the health of our AC unit and furnace. Highly recommend!
Very courteous and quite knowledgeable. Explained any questions I had without being impatient. Even though our AC unit is ancient, he didn't treat it as a lost cause right off the bat and was able to figure out the problem because of that. Not saying that he wasn't surprised that it was still working haha. Also gave good advice and recommendations if the worse does happen to the AC and/or Furnace considering they are both almost 40 years old. Without pushing us into replacing anything right away. All around just great service.
I have used Valley City Mechanical a couple of times. In each case, the service has been consistently reliable and timely (they were able to replace the entire HVAC system the day after my initial call for service), the prices have been reasonable, and every interaction I've had with them has been professional and friendly. I'm glad I found them, and will call on them again for future repairs I can't make on my own. I would highly recommend Valley City Mechanical.
Wonderful team to work with. Came out right away when my AC went out, and provided excellent service. Would give them a 10 star if I could. Thank you!
A/C didn't work and they came out next day! Professional and thorough.
The gentleman named Dan came out to my home and was very professional and friendly and informative. He did a great job of installing my water heater! Thank you guys so much!
Valley City Mechanical has been incredible to work with. They are professional, knowledgable, responsive, and creative in their solutions. I could not recommend them more highly.
I would highly recommend Valley City Mechanical. From the office to the technician everyone was very professional and knowledgeable.
We were so appreciative that they responded quickly when our furnace went out. They were able to replace our furnace the same day and were very professional. Highly recommend and will definitely use them again.
Fast, professional, and completely reasonably priced. Proud to have this business in our community. Our furnace wasn't heating properly. Very responsive, came within a couple hours. Was very willing to educate me on what he was doing as I was very curious.
Valley City was great to work with. They called and gave notice when they were on their way, were quick, friendly, and informative. Will definitely call them again when we need service done!
Are very professional and courteous and did the work in a very timely matter
Great company. Really takes care of their customers. Very afordable service rates. On time and always answers phone calls. Would not call anyone else for mechanical services.
My furnace not working properly. I went on Facebook and saw advertising about installation furnace. I read a lot good reviews about the company. The next day I call the company and someone able to set me up in a few hours. John and Dan came over and able to fixed the problems. They replaced the pressure switches. Now my furnace working properly.I am very appreciated their knowledge and whatever they can do to help customers when needed.Thank you,Tien
I called Valley City Mechanical when my furnace quit working..their serviceman was at my house within an hour. He examined my furnace and determined what the problem was and installed a new part....furnace now works perfectly.. I couldn't ask for better service!!
Highly recommend this company!
Our heat suddenly stopped working and I reaching out to Valley City Mechanical and they were able to find someone that could come over within three hours of when I called. Derrick was able to come in a two hour span. He was very professional, friendly, and honest. Once the problem was found, he estimated up to an hour to go get the parts needed and to install them. He was able to to finish the job even sooner than anticipated. We are pleased with the quality of service all around!
Job well done and in a timely fashion
This company is very reputable and deserves my highest rating. When I called to make my appointment I spoke to Molly who was very sweet and listened to my concerns.My technician Tim arrived on time for my appointment, professional and took the the time to explain what he services he conducted.Look no further for your heating and cooling needs!!
I have had good service each time Valley C M comes for maintenance or install. Friendly, professional, on time. Recommend this company. RC
Five stars! I have their number on my fridge. Gives me a good feeling knowing if I have problems with the furnace or air conditioner, I know who I can count on.
In my opinion it doesnt get any better. Great Company
Highly recommend this company. Very professional and service done on time. Very friendly office and technician. Highly recommend them
(Tim) Valley City Mechanical Tech very professional, knowledgeable and friendly. If future assistance is needed Valley City Mechanical is first on our list.
I've had nothing but exceptional service from Valley City. Calls are returned immediately. I can't recommend them enough!
Great service provided came in got right to work and had my ac unit fixed in about 30 minutes.
Polite and personable young man. Did quality work and explained everything to me in detail. Secone time I've used Valley Mechanical and have been very happy both times.
We had water on the floor and within a day they showed up and fixed the issue. Professional and able to diagnose an issue.
Valley City was recommended to me by a friend and I wouldn't hesitate to recommend them to others. The sales and setup process could not have been easier and installation day was smooth. They even used a leaf blower in my garage on the way out! Their prices were fair and they didn't try to upsell me on things I didn't need for my home.
Great Service and great price! Will continue to do business with them.
Very responsive and quick.
My technician was very responsive, I got same day service. When the technician arrived he went straight to work he instantly started going through a maintenance checklist and very quickly found the issues on both my Central Air AC Compressor and my furnace. He brought extra parts in his vehicleand was able to do the repairs on the spot. He was very polite, professional and fun to talk to.
Very pleasant. Quick. Part on hand.
They were efficient at fixing the problem with our AC unit, were professional and gave advise to avoid future issues. Would 100% use them again!
Derrick came out and promptly saw the problem. He was so kind and understanding. Will use the hem ahain
About 9 p.m., on probably the first really hot night of season, we noticed our ac was not cooling as it should. Not wanting to sleep,(Or try to sleep!), in a hot house, we decided to call someone, anyone, to see if it was possible to check that night. Looked online, and saw valley city mechanical was 24/7 company. Read all good reviews and gave them a call. Tim was willing to come out in roughly an hour. He was prompt and extremely courteous! Almost felt guilty taking him away from his relaxing night!! But he did not mind, and it was actually very nice talking with him throughout the 2 hour service call. Took so long since we were losing freon in our unit. But have to say, we would recommend valley city to anyone, especially Tim!! Thanks for saving our night!
I can't think of one bad thing to say about the work this company did. I am 100% satisfied with the work they did. I highly recommend this company.
The service technician was very informative and helpful. Thank you Brandan for all your help!
I have worked with Valley City for 3-4 years. They have been awesome with their responsiveness, their prompt attention, and professional experts. Most impressive to me has been the personal service and high character / integrity exhibited by the employees. I trust this company to keep my best interests in mind.
Love this company! They are always quick to give estimates and replace/repair whatever is needed! I appreciate that I can ask what I think may be stupid questions and they never make me feel stupid for it! Thanks for all you guys do!
Bryan has been here twice. He is very professional and very friendly. He is an asset to the company.
Valley City has been my go to plumber for about a decade. They always do good work and are good folks.
Everyone I talked to was very kind and professional. They were very flexible to my abnormal night shift schedule and was able to fix my furnace quickly. Pricing was very fair to the parts and labor required to find the problem and fix it as fast as the tech did. I would recommend them to everyone and I will definitely use them again.
Top shelf professionals with extensive knowledge of controls and hydronic systems.
Valley city is the best place to call for your heating issues, they called me right back and the mechanic was very polite and new what he was doing. Here had to run to grand Rapids to get the parts and came right back and fixed our furnace quick and works great! Thank you.
Had a bad motor on the top half of furnace. Company sent out a technician and he was polite and respectful. They wore covers on their boots and had mask on. The technician was knowledgeable and confirmed the bad part. He gave me a quote and said it could be fixed today. Took about an hour and we have heat. Would recommend this company.
Excellent service! Whether it was making the appointment on the telephone or talking with the technician when he arrived, everything was friendly and professional. Years ago I taught a seminar on good customer service. I could have used Valley City as a textbook example. I highly recommend this company! -CJ DeMarse
Very impressed with the service. I would use them again no question!
Valley City Mechanical installed a new water heater for us after ours started leaking. All of the staff - office, sales and technicians - were professional, prompt, and considerate, and they were able to get the job done by the next day. They did a great job updating our old plumbing and leaving us with a nice new shiny water heater. Would gladly recommend them to friends.
John was prompt and got the job done right.
Valley City Mechanical staff and servicemen are very professional, friendly, knowledgeable, and provide exceptional service. They are thorough, honest and trustworthy. I highly recommend this company for all of your furnace needs.
Great guys, great service and extremely professional. I am happy with all of the work and services Devin and John has provided for our ministry.
Excellent service and very professional
My boiler was dead, my house was cold, and the company I normally use (who sold it to me) said it would be four days before that could have someone look at it (it is deer season and what was I expecting?). VCM, who I had never called before, had someone over in four hours and he was competent, thorough and professional. This is no small deal since there are not many technicians who will work on boilers. VCM is now my first call.
John is top-notch! I appreciate the honest feedback on the condition of my furnace.
Derek was great. Quickly diagnosed the problem and was open and informative. Made sure he didn't leave before we were comfortable and had all of our questions answered. Look no further.
They came out to help us with a propane patio heater that we couldn't get going. They were great all the way through— they called when they said they would, came when they said, did the job quickly and efficiently, and for a reasonable price. A real pleasure to work with.
Service technician was on time, very friendly and respectful. Mask and shoe coverings were worn. He serviced my furnace in an appropriate amount of time and explained what he had done. I felt he was very knowledgeable. Thank you for the wonderful service.
We had Valley City come out and inspect or furnace before the winter season. They are friendly and polite. I would highly recommend to others.
What can I say? From the moment our service person stepped in our home we were treated like family. We only have one bathroom and 7 people with kids and adults. They got here fast, fixed our toilet problem quickly, and then gave us advice about how to avoid the problem in the future or what we could do to fix it. The 2nd time Valley City Mechanical came they walked right into a personal family emergency and helped us with that first then fixed our tub. They felt like family and acted like family.
I've used Valley City for several projects, both emergencies and immediate needs, and they have always come through for me. From installing a water heater, plumbing issues and adjusting a gas line, they do quality work at affordable prices. I know I can count on Valley City!
I can't say enough about this company! Our son and his wife used them for repairs prior to moving and were very impressed. We had been paying $14.99 a month "service plan" with another company but decided to reach out to Valley City for assistance based on the positive experience provided to our son and the endless positive reviews. We live in a Manufactured home and often difficult to find companies to service but were happy to hear they do service them.We woke up to our furnace not working. I called at 7am and John was to our home by 9. He promptly assessed the issue and quoted me a price. We, like many others have had a horrible 2020, financial hardships and personal issues just to name a few..With colder weather coming i knew it had to be done, but worried about the added financial stress. He assured me the rest of the furnace looked great and he would do his best to keep the cost down as best as he could. Upon completion , he shared with me the journey of starting up this business with another man, based on family values, hard work ethics and perseverance. I can honestly say they have what it takes to be a successful business.I now have their refrigerator magnet displayed and their phone number stored for any future needs.I would highly recommend Valley City Mechanical, if I could give them 10+ stars it would still not be enough. Thank you John, you and your company are a true Blessing.
Did a great job! They always do!
When I called, Joann in the office, was very professional, and responsive to my Drainage issues. She had a crew come out the next day.The crew called before showing up, was on time, very respectful, professional, and spoke to me honestly and with respect. They cleaned up after themselves, and provided me with review of the findings, with options on how to proceed. leaving the decision up to me.I would recommend this company to anyone. They were amazing to work with, especially when you are not knowledgeable in the services, they made sure you know what services you were getting, and in my opinion, the price fit the service need and performed.
Superb service and attention to detail, from installation of our new home HVAC system to a two-year, pre-winter checkup. John Fisher and his crew did a great job.
The technician was very professional and knowledgeable. The new humidifier looks great and very clean.Thank You
Quick response time, excellent service and price.
These guys were terrific. They were able to undo some of the mistakes a friend made When helping us to install a washer and dryer in a new location. There were many problems that they were able to quickly address and correct. I would definitely call them back.
Great company. This was the first time I've used them. They were very efficient. Drew called as he was on his way. He was very knowledgeable. I would recommend!
Came out first thing the next morning after a phone call at 10 pm on Thursday and scheduled the replacement for Monday morning.
When calling Valley City I was impressed with their customer service on the phone!Drew from Valley City was dispatched to evaluate our water heater. He called confirming his time of arrival. He was on time, knowledgeable and very friendly. Drew noticed the owners manual was located in an area that was a fire hazard. It had been in that location for 16 years and some of the pages were charred... It was surprising it didn't start a fire. We were thankful he was so thorough and noticed this. Drew gave outstanding customer service! I would recommend Valley City!!
Drew gave outstanding customer service! He called prior to arrival and he was on time. We had an issue with the furnace blower and he discovered a water leak. He was very thorough and knowledgeable and he took the time to discuss what needed to be repaired. I would highly recommend Valley City and their service technician Drew.
These guys are very knowledgeable and professional. I highly recommend them.
Devin and John were out right at the beginning of the dispatch window and were able to identify the problem with my water heater within a few minutes. I very much appreciated their use of masks and footies as soon as they came through the door. Valley City Mechanical has earned all their high quality reviews in my book.
Great service, quick response time, friendly and reasonable prices!!
The experience was just as advertised. They kept me informed of when they would be arriving, followed up with me as necessary and most importantly fixed my problem for the price originally quoted. The technician was prompt, friendly and competent. He also used a mask throughout to keep me feeling safe. Their office followed up with me to ensure prompt service and they were helpful and friendly. They even followed up with a thank-you card after the service. All in all, a very good experience and I will use them again and recommend them to others.
Highly recommend. They were quick and efficient, had someone out to my house within an hour of my call and fixed the issue immediately after discussing the options with me. 10/10 will call again in the future.
We had air conditioning issues. The guy the landlord usually uses had an unexpected death in the family and was unreliable.We called Valley City Mechanical after 4 pm on a Tuesday and they scheduled a technician for Thursday morning (8-10) with a promise to let me know if any delays were expected.Thursday at 10:20 I called to enquire.There had been a pipe leak and technicians had been redirected. Apologies. Still scheduled for that afternoon.Technician called mid afternoon and confirmed that I would be available in 15 minutes.He arrived 15 minutes later.Issue assessed and freon added.I was informed that there was still a freon leak and some insulation was needed.Estimate given. We will be calling them back to schedule further repairs!
AC is fixed! Prompt service, great communication and reasonably priced! Would highly recommend!
Very professional, practice safety all the way and double triple checked his work. They should clone this guy.A+++
Great service! Knew just what to do to fix our plumbing problem quickly and efficiently. Identified the problem area easily (unlike another well-known company R...R.....) The Valley City guys maintained a clean workspace; cleaned up afterwards. Friendly, smart. Explained everything patiently and thoroughly; no patronizing. Gave good advice for continued care of our pipes, and suggestions for improvements where possible. Cost was very reasonable, with no surprise add-ons. Will absolutely use them again if needed, and recommend them. Thanks! from a satisfied customer!
They came immediately we had a pipe leaking in the basement. Turned out our Septic Pump failed they were able to replace it the same day! They were very friendly and I can not thank them enough! I felt very blessed today. The receptionist was amazing as well she knew we were stressed. She really helped us get expedited service!
Great group of people. Do really good work, on-time and kind to our family while here.
Devin and Brandon were our techs, we appreciated their professionalism in wearing masks and booties. It was a joy to converse with the two of them and how they answered my numerous questions on what they were doing at various times. We would be pleased to refer your company to our family and friends. Rob & Sharon
They answered the phone when I called during off hours. Returned phone calls and showed up when they said they would. Drew did a great job and even gave me some insight on my a/c unit so I could look out for problems in the future. Great experience!
Valley City has excellent customer service, and they did a great job on our furnace replacement and AC install. They also were the most affordable option that I looked into and their products (American Standard) get top marks on consumer reports. John and Brandon were very polite and personable. Both of them were also very up front, making sure we picked the right equipment/services for our needs; not upselling like many of the other HVAC companies I spoke to when picking a company. I can't recommend them enough!
The young man Drew, who was our guy was great. He called and said he would be here in a half hour. He was right on time. We were having a problem with our hot water heater. He got it started for us and then explained the options that we have in the future. We were very happy with the service and will certainly call Valley City in the future.
Just had an inspection done on my heating and AC and I would highly recommend these guys.Great experience, Drew is fantastic! Very professional and he answered all of my questions, I will definitely be calling them for all of my heating and AC servicing!
This is a company that deserves all the 5 star reviews they receive. From initial contact to finished job, Valley City Mechanical exceeded our expectations. Special shout out to Joanne for answering all my questions and prompt scheduling, and John and Brandon for the wonderful installation. It is so refreshing to deal with such professionals. Thank you all for making our central air purchase an easy one!
Called on a Saturday for repairs. John was very prompt and able to define the problem easily. He was very friendly, courteous and professional. I would recommend Valley City Mechanical for any furnace repairs. John was a life saver. Thanks.
Greg was awesome he had my furnace up in no time 5 stars for Greg
Had a wonderful experience with Valley City Mechanical. Drew, our technician, was knowledgeable, professional, and trustworthy. I felt confident with the consult and work done. Thank you, Drew! I had such a great experience in contrast to our terrible experience having GRAPIDS HVAC come out to first look at the problem. My husband and I own multiple properties, as we are landlords, and we will be calling this company again.
Great response time, very professional, and reasonably priced. Highly recommend!
There was a leak from one of my pipes in my laundry room. I called VCM and they came later that afternoon. Told me the price would be 475 which I thought was kinda high but I hadn't gotten other quotes yet. I still agree to the price and the guy came back later on after having gotten some tools and realized he was wrong on the price quote. He told me it was actually 375 which is admirable. He could have just stuck with the initially price and how would I have known. But they were honest and the guys were friendly. I don't know if the price was fair or not because I was never able to get other estimates of the same work. But being honest about the mistaken price quote showed they were honest brokers so I thought I'd write a review about my experience. I normally don't write reviews but I do think VCM was a good company.
I highly recommend this company. I came home to my furnace not working todayand within an hour they were here and had it fixed.Outstanding service. Very friendly.
Had an emergency water leak, during a snowstorm, and I contacted several local companies. Of the companies that responded, the others had a 2+ day wait, and this was the only place that could get someone out the same day AND he was even able to show up a couple of hours earlier than the original time estimate! Work was well done and at a reasonable price. I highly recommend this company.
I have had VCM in my home 3or 4 times for heating, water heater and air conditioner issues. They always arrive in a timely fashion, are polite, friendly and professional.They explain what the problem is and what needs to be accomplished to fix it.I have had Drew come out about 11/2 years ago and this past week. I am very impressed with him and how he works. He is quick, thorough and works cleanly, removing any old parts and new parts packaging. After he was done with working inside my home he completely cleaned the area including remove all his tools, before moving to work outside.Drew was pleasant, professional and explained everything he did including showing me the part he had to remove and he explained what was wrong with it. He impressed me on both occasions that he came to answer a call here.I would recommend Valley City Mechanical and Drew to any one needing service.Thanks so much guys!
Drew was extremely professional and kind. Worked hard to take care of my fireplace issue and had it resolved in no time. Fireplace is running well and looks great! Highly recommend!
Excellent service! Figured out the problem quickly and efficiently. Very kind and professional service.
Technical was very knowledgeable. He answered my questions. He seen honest and explained what the problem was.
A representative of Valley City Mechanical came to our home yesterday to inspect our AC. He was very complete and extremely professional. Based upon our experience we would highly recommend this company.
Called to have someone come look at my blower in the furnace but it ended up being the circut board that is no longer made. They sent their guy DREW out who was on time if not even early saving me from the dreadful sit and wait all day hoping someone will come out on scheduled day. Drew called before arriving and is a very respectful person and wont lead you in the wrong,direction on what needs fixed . 5 star review for Valley City Mechanical and 5 star review for Drew. Thanks Drew.
Drew was very good at his job. I am very pleased
When Drew came he went right to work and did a great job. He checked my ac thourgoughly and the service was great.
The technician was wonderful. Was on time. Very professional and solved the problem. Would highly recommend. We were very satisfied.
On the hottest day so far, my air conditioning unit was lovingly fixed by a lovely gentleman. Thankful for quick response and fast work. highly recommend!
The technician did a very good job. It didn't take him long. I am very satisfied with the service. Would recommend. The technician was very polite.
I experience the best service. I would ask for Drew again 5 star.
We highly recommend Valley City Mechanical for all of your heating and cooling needs. They are very professional and they respond in a very timely fashion. Everyone we've dealt with has been awesome !Definitely our first choice in service providers.
Very punctual and on time. Very friendly and thorough. Would highly recommend Valley City. The tech was very pleasant and organized.
Drew came and he found the problem quickly and efficiently. Answered all of my questions and very polite and curteous.
Drew was professional, on time, and explained what was going on. Highly recommend!
Drew did a very good job fixing my a/c. He was very nice.
Valley City did a great job fixing our furnace after another local company came out and "fixed" the problem. The service tech was very knowledgeable, friendly, and willing to listen to all the things that had already been tried. He didn't just do the first easy thing and leave (like the previous company did). We were able to ask him a lot of questions and make sure we knew the fix was the right one.I'd highly recommend them!They are also part of the Consumers Energy Appliance Service Plan, so if you have that service you can use them!
Guy showed up early did an amazing job,awesome pricing thanks for such awesome n fastfast service
Have had great experiences with these guys! They have helped with moving HVAC for a small construction project, installing and helping with a new water heater, and cleaning my furnace after a construction project! They are friendly, respectful, and a pleasure to work with. I really enjoyed working with Joe and devin!
We called on a Monday needing a quote for a new furnace. Our current furnace was not operating. John helped us through the process and they offered us a nice price for the unit we needed in our home and installed the next day! Very pleasant to deal with. John and Joe then came out for the install and did great work and cleaned up after themselves. John also ensured we were all set for our ten year warranty. We are very happy with our experience and would highly recommend them. Thanks again guys.
Friendly, give you options, and quick response/repair time!
This was the second time I have used Valley City and I was very pleased with their service again. Very prompt and professional.
Fast, professional service at a reasonable price. We've had them come out for clogged drain lines and they get the job done right. Highly recommended!
Awesome service! They were very quick and reasonable!
All I can say is that these guys are great!! They offer an excellent service and reasonable pricing. My mom purchased an A/C unit from them last year and being a single woman they gave her the service she needed, didn't take advantage of her, and she only paid the price that they had quoted her for. That was enough for me to call them up and have them install my A/C unit as well. They did the install in one day and did an awesome job. Will definitely call them again and recommend them to others.
We had a plugged kitchen drain that went well beyond the trap under the sink that I wasn't able to resolve with my "amateur" attempt. Devin responded within minutes to a voice mail left on his phone. Since we didn't consider our problem to be an emergency, he said he would take care of it the next morning and he was true to his word.....on time, professional, clean....mission accomplished. It was a pleasure to have him in our home......well done!!
I cannot thank Valley City Service enough. I had an emergency and they came out right away. They were considerate of my home. I would highly recommend Valley City Service for any of my needs. I will use them again.
We had a issue with our central air cooling system. The staff came and quickly took care of it. He was very friendly and courteous, and even showed us what was wrong with the equipment . It was a great experience learning something new about the equipment and also interacting with this company.
I really like working with this company. They came out first to repair my furnace, and it was a very simple fix. I appreciated that they didn't try to up-sell. So then a couple of months later I called them for some plumbing repairs, a faucet change and to install a laundry tub. Execllent response time, Very fair rates, left the area very clean and neat. Definitely will call them again!
Called Valley City Services at 8:00am, they were at my home at 9:10am and done before 10:00am. John and Brandon were very professional, knowledgeable and friendly. I will definitetly use them again.Highly recommend!
I have used Valley City Services now 3 times with one being for my mother. They were out the same day I called which is very impressive. They fixed everything that needed serviced. They were honest, trustworthy and friendly. I highly recommend them for all your service needs.
My morning started out really bad when I went downstairs only to find water leaking out of the hot water heater and onto the floor. I asked friends for a recommendation and Valley City was recommended. Within 15 mins of calling I had an appointment for them to come out that morning. Devon came and was very nice and evaluated the issue quickly. It was determined that we needed a new hot water heater so they got a new one and returned that afternoon to install it. While talking to him, he expressed his desire to do the right thing for people the first time. So refreshing! A week later I received a hand written thank you note from Devon. Customer service is a dying art. They went the extra mile to make me feel well cared for. Thank you! I've already shared your business card with a friend.
The guys are great! Always efficient. I have had them out multiple times for different problems, usually same day. Well priced.
We were pretty sure that our sewer was about to back up into our basement. Even our cat was looking at the sink because of the noises coming from in it. My husband put in a call this morning and Devon came out this afternoon. He carefully assessed our situation and was able to determine it wasn't what we were dreading. He was so nice and explained everything thoroughly. He helped put my mind at ease and fixed everything. He was extremely professional and you can tell they love what they do. We would recommend this company to everyone! Thank you!!! #customersforlife
Quick same day service for our plumbing issue. Devin was courteous and professional, he explained what he was going to do before doing it and showed me what the issues were. Thank-you!
You could tel these guys take pride in there work. On time, professional, and reasonable.
Outstanding customer service. Quality workmanship. Highly recommend!
Steve, John, and Devin all do a wonderful job!
Real Time Service Areas
Local Reviews
Powered by Nearby Now
---
Brandon V.
Air conditioner repair
Near
Woodruff Dr SW,

Byron Center

,

MI

49315
Brandon V.
Air conditioner repair
Near
Riverwood Dr,

Middleville

,

MI

49333
Brandon V.
Air conditioner repair
Near
Villager Row NE,

Grand Rapids

,

MI

49505
Deric E.
A/c service
Near
Rabbit River Farms Dr,

Dorr

,

MI

49323
Brandon V.
Air conditioner repair
Near
Swather Ct SE,

Grand Rapids

,

MI

49508
Reliable HVAC Installation and Repair Services in Byron Center, Michigan
We offer a full range of heating, cooling, and water heater solutions to meet your residential and commercial needs. Our experts will work closely with you to understand your indoor comfort goals and help you carry out the best solution for your home or business.
Whether you need to install a new comfort system, have your equipment serviced for the season, or you are thinking of upgrading with a whole-home air filtration system–you can rely on our Byron Center, MI HVAC professionals to complete the job safely and efficiently.
Don't hesitate to call on our experts today to learn more about your options for heating, cooling, or indoor air quality services in Byron Center, Michigan.
Serving the Complete Heating and Air Conditioning Needs of Byron Center and Surrounding Areas
At Valley City Mechanical, our goal is to help you find safe, efficient, and accurate solutions to your HVAC, water heater, and gas line needs. We are a local, family-owned company with a team of dedicated professionals who are committed to delivering honesty and integrity with every call. From carrying out full system installations to seasonal tune ups, our experts have all of your indoor comfort needs covered.
Contact us today to schedule your next HVAC, water heater, or gas line repair service in Byron Center, MI.
High-Quality Plumbing and HVAC Service in Byron Center, MI and the Surrounding Areas